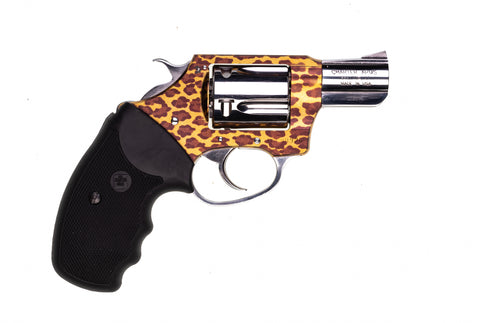 Model # 53889
This model has been discontinued.
It's a jungle out there. Predators are on the prowl from the Serengeti to your own backyard. Will you be the prey? Not with Charter Arms' new color transferred Leopard Skin Undercover Lite!
Move up the food chain with this ultra-lightweight, 5 shot, .38 Special featuring fixed sights, a traditional spurred hammer and a 2" barrel. 
Bare your teeth against any predators that come your way!