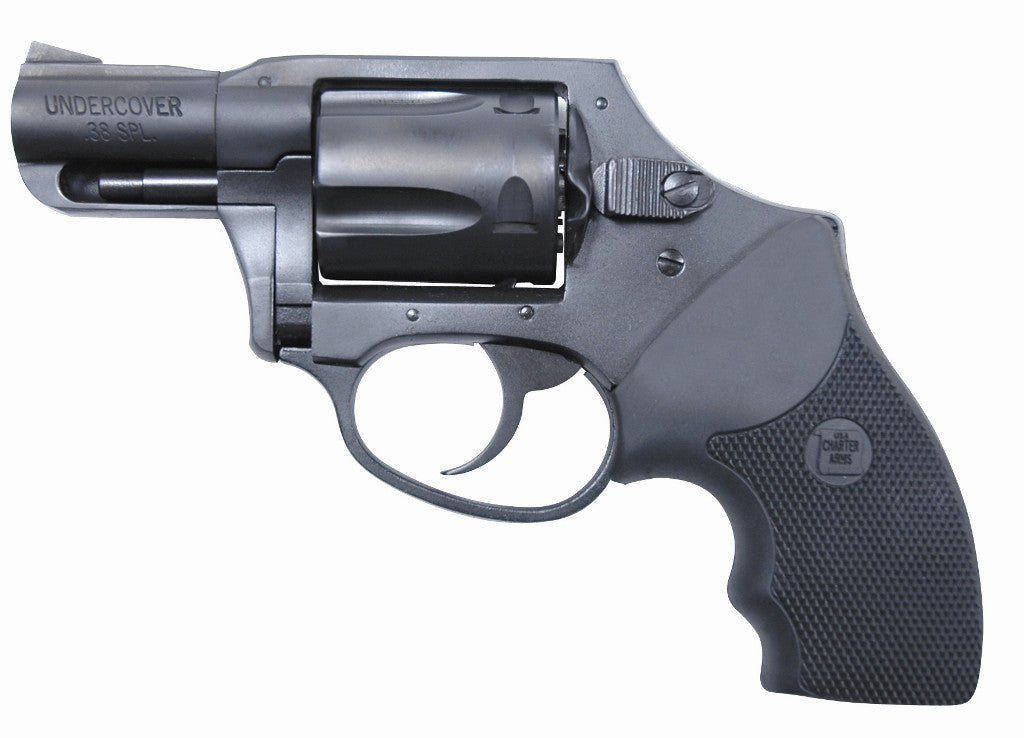 Undercover
Charter made its name with the classic .38 Undercover. Today, the Charter family of popular .38 Specials has grown to meet the tastes and demands of a variety of shooters.
These versatile .38 Specials offer lighter weight, 2" barrels and superior safety features that make them ideal for concealed carry situations. It's a perfect compromise between size, weight and stopping power!
Whichever model you choose, Charter .38 Specials offer unbeatable personal protection and peace of mind.
Click for the exploded view of the Undercover Revolver
Click here for a list of parts for UNDERCOVER®.38 Special / Undercoverette®.32 Mag Pathfinder® .22LR / .22Mag