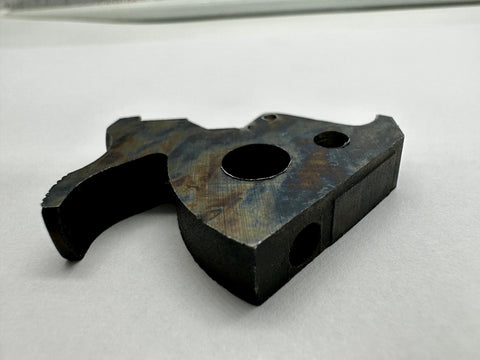 Color Case Hammer
Who doesn't enjoy a Classic.
Enhance your Charter Arms® Revolver with blue, green, and lighter tints provided by the traditional approach of color case hardening. The color case process dates to the 1400's when it was used to maintain a sharp edge on blades by hardening them. It evolved to be used in other weapons over the years, mainly in firearms. As the process became more developed using the combination of bone, charcoal, oxygen & heat were valued to give the variety of colors that enhance our parts today, while allowing each part with its own unique color pattern.
The option of a traditional color case hardened hammer will fit all of Charter Arms' LARGE frame revolvers. This would include the following caliber series:  Bulldog® .44 Special, PROFESSIONAL .32 Magnum, Mag Pug® .357 Magnum, Pit Bull® .40 S&W, .380, 9mm.