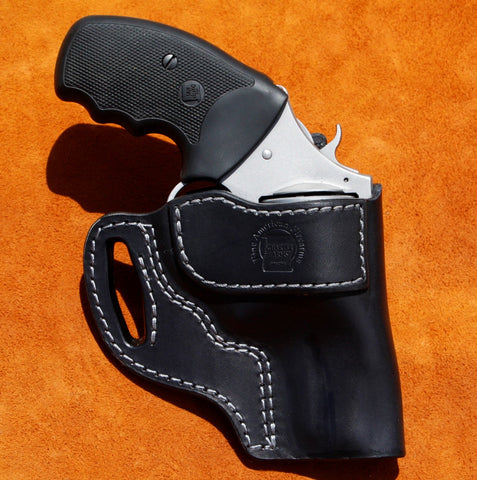 OWB Holster for XL Frame Revolvers
Charter Arms XL Frame Series revolver
Genuine leather holsters are specifically designed
to carry the Charter Arms XL frame series of revolvers.
These include .45ACP, .45 Colt, .41 Mag.
Similar in design to the smaller OWB holsters, these are made with
heavier leather to support the extra weight of these larger bore revolvers.
Made with U.S.  steer hides right here in America, these OWB holsters make carrying the Charter Arms XL Frame revolvers a pleasure.
Available in black or chestnut, each with four different stitch color options to compliment your style. Both come in left or right hand configuration.
Made by ML Custom